hello

Two very special guests to Saturday's Stew..

 
The Matinee return to Mulligan Stew with an edited version of their one hour special on the Roundhouse Radio Lobby Stage on Live from Railtown.
We last hosted them when they released We Swore we'd see the Sunrise, their debut LP. Produced by Steve Berlin from Los Lobos.
Since then they've been nominated for a Juno, were mistaken for The Sheepdogs and released an EP in 2015 called Broken Arrows and crossed Canada on tour SIX times.
Those tours took their toll..and the boys went their separate ways to recover and renew.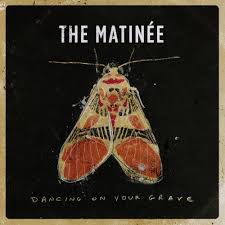 Now comes Dancing on your Grave with The Matts – Layzell and Rose plus original members Peter Lemon and Geoff Petrie.
(along with Georges Couling on keys and Marcus Abramzik on Bass)
Songs include the Title track, Blood Alley, Long Gone and Anna Lee.
The Matinee are a great live band..and they shine in these 30 minutes..artists and storytellers.
www.matineemusic.com

When I found Dave GoGo, wearing his Montreal Canadians PJ's and Alex Chilton t shirt,  He  was high on GoGo Mountain south of Nanaimo.
Voted the best blues guitarist in the Land by his peers at the Canadian Blues Awards..he was prepping for some quick dates in Alberta and BC.

2 shows March 1 in Calgary..the first is in the  Church of the Redeemer  at Noon (Boggles the mind) ..and the National Music Centre at night.
Thursday finds him at the Ramada in Calgary
Then Edmonton Friday/Saturday at  The Blue Chair.
March 18th Dave's at The Port Theatre in Nanaimo celebrating his birthday with guests, including Shaun Verreault, Shawn Hall (Harp and Axe) and David Vest.

http://www.davidgogo.com/


Check out the best playlist anywhere.
The Wood Brothers open..Sam and Dave / Lightning Hopkins closes.
And in between Los Lobos, The Neville Bros Live at Tipitina's, The new Harp and Axe, Frazey Ford, Sting,  Colin James & 54-40

PLAYLIST:
| | | |
| --- | --- | --- |
| Welcome to Mulligan Stew | CKUA Radio | 21 Years |
| Ophelia (live) | The Wood Brothers | Live at the Barn |
| Fireworks | The Matinee | Dancing on your Grave |
| Mean mis-treater blues | Los Lobos | Gates of Gold |
| Higher Ground | Stevie Wonder | Best of |
| www.CanadaHouse.com | www.mullliganstew.ca | Coming Up – The Matinee Live |
| Highwire | Blackie and the Rodeo Kings (with Raul Malo) | Kings and Kings |
| Blank Cheque | Bill and Joel Plaskett | Solidarity |
| There goes my baby | The Drifters | Best of Leiber & Stoller |
| Mulligan Stew with TD Mulligan | NEXT – The Matinee Live | |
| The Matinee Interview | Mulligan Stew | |
| Dancing on your grave (live) | The Matinee | Dancing on your Grave |
| The Matinee Interview | Mulligan Stew | |
| Long Gone (live) | The Matinee | Dancing on your Grave |
| The Matinee Interview | Mulligan Stew | |
| Blood Alley (live) | The Matinee | Dancing on your Grave |
| The Matinee Interview | Mulligan Stew | |
| Anna Lee (live) | The Matinee | Dancing on your Grave |
| Coming UP on The Stew | Crazy Dave GoGo | |
| Save me from anther day | The Harpoonist & The Axe Murderer | Apocalipstick |
| Hey Pocky Way (live) | Neville Brothers | Live at Tipitina's |
| www.coyotesbanff.com | Coming UP – Frazey Ford, Sting and GoGo | |
| September Fields | Frazey Ford | Indian Ocean |
| Brand New Day | Sting | All this time |
| Got Soul | Robert Randolph | Got Soul |
| This is Mulligan Stew | with Terry David Mulligan | |
| VooDoo Thing | Colin James | Best of |
| Ocean Pearl | 54-40 | La Difference – A History Unplugged |
| Soothe Me | Sam and Dave | Best of |
| Mojo Hand | Lightnin Hopkins | The Collection |
| David GoGo Interview | About his Alberta and BC dates coming up | |
| Why | David GoGo | Vicksburg Call |
| | | |