hello
Special Guests
Wendy Bird
Tom Taylor
Colin Nairne
They are The Radio Grande.
You've heard them with
Barney Bentall and the Legendary Hearts
The Cariboo Express
The High Bar Gang
BYU
She stole my beer
Their album is called  Town and Country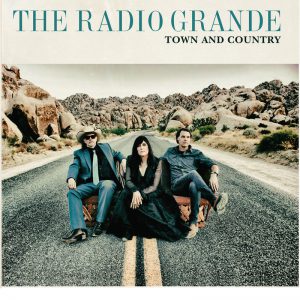 https://www.facebook.com/theradiogrande/
Even though I can't call myself a fan of country music…I am smitten by these voices and these songs.
Enjoy!!
The rest of The Stew fills out nicely, I believe.
Roxy Music – Paul Butterfield – Linda Ronstadt singing The Stones and The Stones with a new song.
Jill Barber
Blue Rodeo
Doug Sahm
Paul Simon
Mark Knopfler
All Saints and Sting
New track from Sheryl Crow
Herbie Hancock with Derek Trucks and Susan Tedeschi
Tom Petty Live at The Fillmore
J Geils band Live in Detroit
And Monty freakin Alexander
Los Lobos
Hand Picked Saturday Night music for hunkering down.
PLAYLIST:
| | | |
| --- | --- | --- |
| Mulligan Stew | May 09 2020 | |
| This is Mulligan Stew | www.mulliganstew.ca | |
| avalon | Roxy Music | Avalon |
| New walking Blues | Paul Butterfields Better Days | Paul Butterfields Better Days |
| Tumbling Dice | Linda Ronstadt | Simple Dreams |
| Living in a Ghost Town | The Rolling Stones | single |
| www.deanehouse.com | Special Guests Tonight – The Radio Grande | |
| Le Monde est Beau | Jill Barber | single |
| photograph | blue rodeo | 5 days in July |
| www.mulliganstew.ca | Mulligan Stew Podcast – Jason Priestley at Home on Zoom | |
| Brothers in Arms | Mark Knopfler | The Ragpickers Dream (bonus) |
| Message in a Bottle | All Saints and Sting | single |
| Have you seen her | The Chi-lites | Best of |
| This is Mulligan Stew | www.mulliganstew.ca | |
| are inlaws really ouitlaws? | Sir Douglas Quintet – Doug Sahm | Singles 68-72 |
| Mother and child reunion | Paul Simon | The Paul Simon Collection |
| TD Mulligan – The Stew | Coming UP – Herbie Hancock and Tedechi Trucks | |
| Sham Time | Medeski Martin Wood and John Scofield | Juice |
| www.mulliganstew.ca | Tonightrs guests – The Radio Grande | |
| Space Captain | Herbie Hancock – Tedeschi Trucks | The Imagine Project |
| Lonely Town, Lonely Street | Sheryl Crow and Citizen Cope | single |
| 2 dogs and a bone | Los Lobos | The town and The City |
| www.coyotesbanff.com | Mulligan Stew Podcast – Jason Priestley at Home on Zoom | |
| I won't back down (live) | Tom Petty and the Heartbreakers | Am American Treasure |
| Wait (live) | J Geils Band | Anthology. House Party |
| Nutty | Monte Alexander | Wareika Hills Reggae |
| www.mulliganstew.ca | NEXT – The Radio Grande | |
| The Radio Grande Interview | Tom Taylor. Wendy Bird. Colin Nairn | |
| Let's not call it Love | The Radio Grande | Town and Country |
| The Radio Grande Interview | Tom Taylor. Wendy Bird. Colin Nairn | |
| King of July | The Radio Grande | Town and Country |
| The Radio Grande Interview | Tom Taylor. Wendy Bird. Colin Nairn | |
| Come Spring | The Radio Grande | Town and Country |
| TD Mulligan – The Stew | Mulligan Stew Podcast – Jason Priestley at Home on Zoom | |
| Mother | Leeroy Stagger | Strange Path |
| | | |